V&A Waterjet SGS certification
V&A company has 15 years of waterjet experience,Obtain SGS certification--
V&A waterjet company has our own waterjet professional design team and professional production workshop department which can customize waterjet cutting accessories of various sizes and models for customers without tolerance, so that customers can rest assured.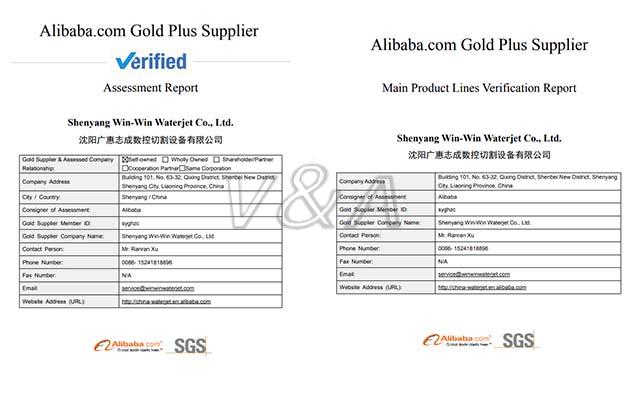 SGS is the abbreviation of Societe Generale de Surveillance S.A., translated as "General Notary Public".
Founded in 1878, it is the world's largest and oldest private third-party multinational company engaged in product quality control and technical appraisal. Headquartered in Geneva, it has more than 1,800 branches and professional laboratories and more than 59,000 professional technicians around the world, and carries out product quality inspection, monitoring and assurance activities in 142 countries.
All parts are produced to exacting standards in our manufacturing facility, managed by our team and delivered to our valued customers.V&A Waterjet repair service under strict quality/performance control is the best choice.